15
Aug
Each summer, scores of people descend upon Montreal to attend Osheaga Music Festival. Over the course of three hectic days at the beautiful Parc Jean Drapeau, flocks of bros mark out their territory with knockoff Wayfarers and Navajo-appropriating tank tops, while girls compete to see who can wear the highest high-waisted shorts, all while guzzling down obscene amounts of alcohol.
Theatrics aside, the festival still has something to do with music. This year's lineup was WEAK AS HELL suffered from the fact that Chicago's much more acclaimed Lollapalooza was scheduled for the same weekend. For this reason, I refrained from splurging on the 3-day pass and only bought a ticket for day one of the festivities. The fact that Vampire Weekend, my favourite band, were playing on that day made my decision easy for me. I had already known which day they would be playing before the schedule was released through conversing with their manager at their Toronto show, but the strong bevy of other acts sharing the stage with them that day — Oberhofer, Ben Howard, Daughter, Alt-J, Beach House, Phoenix, and The Cure, among others — made it even better
Making the relatively short trip from Toronto to Montreal by train (SHOUTSOUT @VIA_RAIL), I encountered numerous other festivalgoers, some obnoxiously loud, and some reserved. It quickly became clear to me that I would dislike most people at the festival.
Upon arrival, I made it a point to immediately check out a menswear shop I had become familiar through the internet, but had never actually blessed with my presence: Rooney. Only a short walk from Gare Centrale, I found myself alone in the store with the girl working there, probably due to the steady drizzle outside. The interior was comfortably arranged to produce a homey feel, but distinctly modern. As for the brands on display, I was salivating. Combining classics like Alden, Barbour, Filson, and Gitman Vintage with more contemporary collections from the likes of Dana Lee, Folk, Kitsune, Our Legacy, and Mark McNairy, the shop made sure to appeal to a wide demographic. If you're on the hunt for well-crafted chinos, look no further for Rooney is one of only four Canadian stockists of famed New York brand, Unis. They carry the Unis Gio Skinny, my personal favourite in a variety of colours. Check out their site for the full list of lines they carry and don't sleep on their summer sale (free shipping to Canada).
Enough about clothes, let's talk about the amount of beautiful women that ride the metro. SON, before I could travel the four stops from Square-Victoria to Sherbrooke, I'd spotted like 13 potential wifeys. It's a really fun place to play that staring game where you try to see who can make the other person uncomfortable enough to look away first. For real, I was ready to hold a boombox playing Peter Gabriel's 'In Your Eyes' outside any of these girls' windows until they acknowledged my love for them, Lloyd Dobler-style. Montreal seemed to have activated the #thirst in me that lurks deep within every male. When I exited the metro car, I let out a sigh of relief, not knowing what I would have done had I stood next to the Jean Seberg lookalike wearing a Breton-stripe shirt, and black skirt just a minute longer. Probably proposed.
I didn't get any respite at my friend's apartment, for its balcony afforded a sublime view of Parc La Fontaine where there seemed to be a constant stream of gorgeous women going on runs. If I hadn't forgot my own running gear in my haste to finish packing the night before, I would have low-key tried spitting game while enjoying a solid workout.
I couldn't go to Montreal and pass on smoked-meat sandwiches from Schwartz, so I treated my homie and I to some as thanks for agreeing to put up with my ass for the weekend. Biting into mine, I experienced bliss unparalleled in my 19 years of existence and felt as if Justin Vernon was singing the chorus of 'I'm In It', except in my mouth.
The following morning was the day of reckoning. Fuelled by a bagel and a glass of water, I made sure to arrive at Parc Jean Drapeau early in order to meet my friend Mackenzie (holla) and secure our position in the front of the line to enter the festival grounds. At 10:30, there was only around 40 people waiting with us. Within an hour, that number, as well as the excitement, had inflated exponentially and everyone was anxious to get in and drink themselves into oblivion.

Once the gates were opened at noon, security had to yell at some (guilty) to stop running in order to avoid any pile-ups and subsequent injuries. Slowing to a brisk jog, we made our way to the River stage where V-Dubs would be performing later that night and where we had only one objective: grab front-row spots. Having done so, I admired the layout in the main field (here's a map). What was interesting about the schedule was how well it played off of its two marquee stages. In a nutshell: one band would play on the River stage, while the next band's gear was being set up on the Mountain stage and vice-versa. To cater to fans who wanted to hear/see the other band without sacrificing their spot by the other stage, the festival pumped the sound for each respective show through both stages' speakers and projected video of the performances onto gigantic screens. It was a pretty sweet deal.
First up on the River Stage were shameless Chromeo-wannabes, Capital Cities. Hailing from L.A., they took the stage wearing white satin varsity jackets emblazoned with their names (if you had trouble remembering their forgettable music afterwards, at least you knew their names). This will sound mad pretentious, but I don't listen to music on the radio so I'd never heard their  single, 'Safe & Sound', and had no clue who they were. But as made evident by the roaring crowd, many others did. Backed by a guitar, bass, and trumpet, the duo of  Ryan Merchant and Sebu Simonian manned the keyboards and lead the band through songs such as 'Kangaroo Court' and 'I Sold My Bed, But Not My Stereo' (that's what it's called, really). The latter track's lengthy trumpet solo inspired a big reaction from the audience, many of whom were already too drunk to know what was going on. I knew what type of sh*tshow I was in for when Simonian encouraged the crowd to "take off an article of clothing and wave it in the air" while he performed 'Safe & Sound'. Thankfully, the festival organizers had mercy on my ears and eyes and cut the band off as they neared their time limit.
k-os was next up on the Mountain Stage. Widely known for his lacklustre 2004 single, 'Crabbuckit', the Canadian MC spit over Public Enemy's 'Lost at Birth' beat for a minute before he cut the music off and announced that he couldn't hear himself. An awkward silence ensued before the rapper told the crowd he'd give his all-access pass to whoever cheered the loudest. Naturally, the crowd erupted and one lucky girl got the band. Not content with causing such chaos (haha) so early in the day, k-os added a final jab as he sauntered off the stage saying, "I'm done". And he literally was. I guess he left before the crowd could hear how dull his music was and leave of their own accord. The 25 minutes gap between shows created by the disgruntled k-os was thankfully filled by noise from the next act's soundcheck.
Next up on the River Stage was terrific Brooklyn outfit, Oberhofer. Though members have come and gone, the name has stuck as the band started out as zany frontman Brad Oberhofer's project. Today, Brad took the stage wearing a garish, multi-hued dress to much applause. Introducing himself as Mademoiselle Oberhofer, the eccentric lead singer tried to make banter with his limited French vocabulary, which sparked some appreciative shouts of encouragement. The band's repertoire of catchy songs filled with call and response choruses proved the perfect remedy to the buzzkill that k-os had been. The set was a pleasurable mix of old and new, though oddly devoid of any material from the group's latest EP, Notalgia. 'Landline' kicked up the intensity a few notches before Oberhofer shocked fans and security alike by pulling a Sam France (of Foxygen) and climbing the stage scaffolding to a dangerously high height and proceeding to play a short riff. From there, he descended into the crowd where he hugged a bunch of fans (very #based, very #positive). Making his way back to the stage, he acknowledged that there wasn't much time left and helped his band rip through some classics to end the set. I'm not gonna lie, 'Away Frm U' had me all up in my feelings. Before they left the stage, Brad thanked Osheaga for letting them play the festival and recommended that everyone check out fellow New Yorkers, DIIV. He then balled up the setlist and threw it as hard as he could. As is often the case when throwing paper objects, it got caught in the wind and didn't go nearly as far as he had intended, but rather, fluttered down right in front of me. I made a wild grab for it, but the barrier impeded my mobility. Seeing the setlist had brushed my fingertips, a security guard picked it up and handed it to me, lending credence to the notion that real recognize real.
Back on the Mountain Stage, Daughter began the run of four straight UK acts. Previously the solo project of Elena Tonra, the addition of guitarist Igor Haefeli and drummer Remi Aguilella has helped beef up the relatively sparse music when playing in open-air like was the case that day. Many might remember Daughter for their eerily beautiful cover of Daft Punk's sublime 'Get Lucky'. Though not overly familiar with their music before the show, Elena won me over with her sincere awe at the crowd she'd attracted so early in the day.
Ben Howard continued the Anglophone domination with a brief but masterful 45 minute set. The journalism student turned songwriter seemed at home in front of the massive crowd that seemed to swell in size with each passing act. Opening with slow-burner, 'Black Flies, Howard gave me the chance to admire how great his backing band was as they added their own little riffs to the recorded version of the track I'd grown accustomed to. 'Only Love' was the quintessential festival-banger, and gave everyone an excuse to hug whoever they came with. Not taking his foot off the gas pedal, Howard delved right into 'The Wolves', a rousing number that had this writer screaming the lyrics right back at him. Nonplussed by the multitudes that had come expecting old hits, Howard played a beautiful new single called 'I Forget Where We Were', and was rewarded for it by a huge round of applause. As if speaking to the number of dehydrated girls (the #thirst) who had fainted already, Howard tore through the uplifting 'Keep Your Head Up' with a verve that literally made the lames who were glued to their phones raise their heads and pay attention. Choosing to wrap things on a high note, Howard opted to close things out with 'The Fear' and gave me goosebumps upon goosebumps. Apologizing for the short set but acknowledging that it was out of his hands, Howard bid Montreal adieu in some cringe-worthy French that only made him more likeable.
Following Ben Howard is tough for anyone, but Alt-J did a commendable job. Sourcing their entire setlist from their delightful debut, An Awesome Wave, the quartet from Leeds proved they deserved to play the gargantuan main stage. Osheaga organizers were brilliant for slotting Alt-J midway through the day, offering festivalgoers the perfect act to sit and enjoy lunch to (those that didn't mind sacrificing their spots to wait in giant lines for food, that is). My only gripe was that the band didn't get creative when writing their setlist, basically choosing to play their record straight through. 'Dissolve Me' and 'Fitzpleasure' were incredible to hear blasting through the huge speakers. But the crowd reserved their biggest cheer for the comparatively reserved 'Matilda', and joined in the singing of what has become one of the band's anthems.
Two Door Cinema Club were up next on the River Stage. To be brutally honest, they were a reminder of how shitty my taste in music was back in grade 10 when their debut album dropped. Looking around me, I realized groups of what looked like 14-year old girls had pushed their way close the stage and — knowing what was to come —wished I had brought earplugs. From the moment Alex Trimble stepped onto the stage doing his best Matt Berninger impression wearing a navy suit and holding a glass of white wine, the aforementioned girls shrieked their adoration. The decibel rate of the girls' screams was only trumped by the equally grating noise of the band performing their twee brand of indie rock.  Security had begun spraying the audience with a fire hose to keep everyone cool. As water rained down on us, a particularly loud female Two Door Cinema Club fan clutched my arm and crouched behind me. In my state of annoyance, I was all like:
I stood glumly with my hands covering my ears as beach balls flew all around me and girls continued to faint in droves. My suspicion is that many pretended in order to be carried off by a rather buff French security guard. As TDCC wrapped up their set, I brightened up at the fact that I'd be seeing my favourite band in an hour's time.
But looking up at the real-time video being projected onto the screen, my heart fell as I saw the overplayed, overrated, Ellie Goulding saunter onto the Mountain Stage wearing a sports bra that said "Dimepiece". SMH, just because Nike pays you stacks to tout their products doesn't mean you actually have to wear athletic apparel on stage. Though she's apparently an avid runner, the Brit's nauseatingly breathy voice makes it seem like she smokes 10 packs a day.
I bunkered down throughout the remainder of her set and reminded myself that salvation was just ahead of me, literally. Looking up at the now vacant River Stage, I smiled as I saw some familiar roadies hoist Vampire Weekend's ostentatious floral backdrop and gigantic mirror up to the rafters. My spirits flagged slightly when I realized that their trademark Corinthian pillar light-fixtures hadn't made the trip, but you can't have it all. We had prime spots right in front of Rostam's keyboard. A thought crossed my mind, and I called the security guard who had handed me Oberhofer's setlist over. In hushed tones (word to Rozay, always schemin') I asked him if he could try and get me a pick and/or a setlist after the show, noting that this was my favourite band. Nodding, he told me, "I got you". Ayyyyy, so I'm wylin and don't even care that Ellie Goudling is probably lip-synching on the next stage.
10 minutes later, Mussorgsky's familiar 'The Great Gate of Kiev' began to ring out over the speakers and Ezra Koenig, Rostam Batmanglij, Chris Baio, and Chris Tomson took the stage as about 30 photographers snapped photos from the pit. Taking up their instruments, they shocked hardcore fans by opening with LP3-cut 'Diane Young' instead of the usual, 'Cousins'. The choice in sequencing made clear that V-Dubs was aware at how quickly the bro-filled Osheaga audience tired.
After breezing through the buoyant (this describes the song and Baio's dance moves) 'White Sky', Ez took a moment to address the crowd in an on point French accent noting that they were happy to be playing on such a beautiful day after experiencing rain the last time they played the festival 4 years prior. 'Cape Cod Kwassa Kwassa' had the crowd up in arms and got some of the grizzled old-timers waiting for The Cure to lighten up a little. I was lucky that the hose was out during 'Step' because it started raining thug tears on my face and I could pretend I had simply gotten sprayed. 'Unbelievers' was terrific, as usual, and had everyone shouting the refrain and in good spirits.
Yet again, I wished the Shots interlude that precedes 'Everlasting Arms' had been included on the album. I'm sure that their close friend, Lil Jon, wouldn't have objected to it. The sudden soaring violins at the outset of 'Arms' had me tearing up and hinted at the waterworks to come later on during the show. 'Ya Hey' and its spoken word portion about roaming "festival grounds as the air began to cool, and the sun went down" was especially poignant considering we were AT a festival, the temperature WAS dropping, and the sun WAS dipping below the horizon. That said, the girls in attendance were more interested in Ezra's pelvic thrusts, screaming in exultation at each one.

'Campus' and 'Oxford Comma' proved a formidable one-two punch, sating the thirst of those who yearned for their older material. The guitar-driven 'Cousins' was as frenetic as usual, and gave the jittery Baio a chance to put his fine footwork on display. By this late in their set, his previously peach-hued popover had turned a dark shade of creamsicle orange (it's well-known that Baio sweats profusely while performing). When Ezra picked up his acoustic guitar for the second time that night, I knew what was coming. The quiet opening notes that Rostam played out on his keyboard confirmed this, they were playing 'Hannah Hunt', probably the best track off LP3. As if aware of the sanctity of the situation, the crowd hushed considerably and lent an ear as Ezra crooned the melancholic lyrics. It was mad emotional. Less than 30 seconds into the song, the floodgates barring my tear ducts opened and a waterfall cascaded through them, much to another security guard's amusement. He gave me a glance that said, "this guy is wild sus", but I was too ecstatic to care. Before the thug tears had dried on my face, Ezra announced that the next one was going to be their last and it was their "goodbye song". Well, we all know how 'Walcott' goes. I got a bit rowdy in my state of excessive euphoria, but no one was hurt.
Upon conclusion, Rostam seized the two picks left on his keyboard and ran to the front of the stage. I got excited for a minute, thinking he'd simply hand them to me (we've met a few times), but he made it hard on me and threw them in my general direction. Reverting to my brief history as a poor basketball player, I had no mercy as I swung out my elbows and jumped with outstretched arms as if reaching for a rebound. I almost snatched one out of the air, but got jostled at the last minute. The grouchy French Cure fan that I landed on was not happy to say the least and hurled several insults at me in a language that I only had a rudimentary grasp of. Knowing that he was just a Anglophone-hating f*ckboy who didn't really have it like that (he was wearing orange-framed Billabong sunglasses), I let that sh*t pass, so I told him, "Suk a dog dik, mothef*cker". NAH, just playing. I smiled at him and turned my eyes back to the stage where roadies were coming out to dismantle everything.
I saw one dude who was working in Ezra's area swipe the two picks that were left on his mic stand and put them in his pocket and called over my security guard friend to point him out. True to his word, the guard walked up to the stage and beckoned the roadie over. I couldn't hear their conversation but saw the security guard make a strumming motion only to have the impatient tech guy wave him off saying he didn't have any. (SIDENOTE: YO, OSHEAGA SOUND DUDE, IF I EVER SEE YOU AGAIN I'M GONNA HAVE TO CATCH A BODY LIKE THAT).
My depression was short-lived. A manager-type looking man in a suit walked on stage, grabbed the setlist, folded it in half, and seeing me motioning like crazy, threw it to me. DAWG, I was like Dennis Rodman crashing the boards in his prime, no one was getting that piece of paper except me. I lunged over the barrier and grabbed it with both hands. A guy to my left had one hand on it, but he relented, saying, "You got it, man". I couldn't have hoped for a better memento.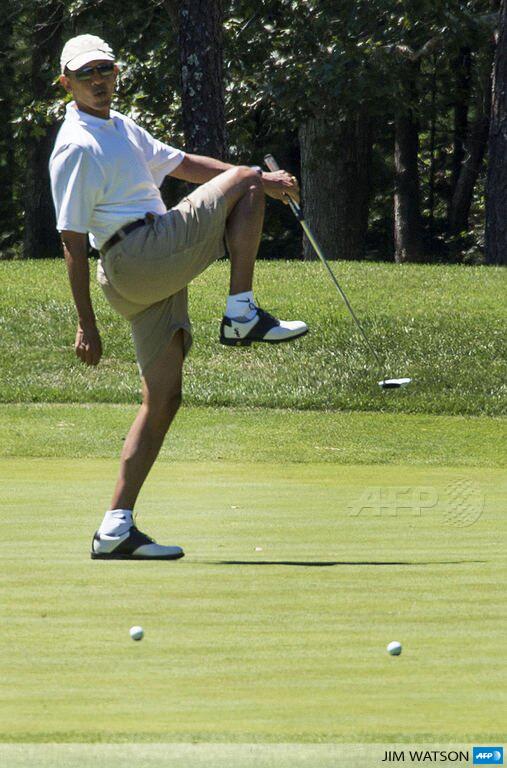 After standing around for 8 hours, we decided to leave the River Stage and get something to eat. As we tried to leave, people rushed forward in a hurry to fill the spots we had just vacated. Phoenix began to play on the Mountain stage, so I stood near the edge of the crowd and watched. They are one of my favourite bands, but I didn't have the energy nor the patience to delve into the tightly packed audience. The French rockers played a terrific set, playing to fans both old and new with a nuanced setlist.
After they were done, I made my way to the Green Stage to catch Beach House. As always, Victoria Legrand looked beautiful. Their stage props were different from the last time I had seen them in Toronto the previous year, but their music was just as gut-wrenching.
Following their set, I decided I was too fatigued to stay and catch The Cure and slowly made my way to the metro station in a bid to beat the rush. Upon reaching the festival exit, I realized that there would always be a rush. Thousands of people waited to enter the station, which was brimming with police officers. Once I reached the platform, I only had a brief wait, but stepping into the metro car was hell. 95% of the people on it were drunk and several had picked up free AXE care packages at the festival entrance and were spraying body spray into the air while singing the "Ole Ole Ole"  chant usually reserved for Canadiens games.
Smiling, I thought to myself, "This is why Montrealers hate Anglophones".